When did you last waste your time standing in an endless cashier queue? Its time to let you choose, whether to queue or not to queue.
Our story
The most un-sexy industry on the entire planet
When global retail tech manufacturer, Systec GmbH acquired a minority stake in Smartcart Ltd (2615424-3) in 2018, Systec first introduced themselves as representatives of the most un-sexy business in the entire world, the shopping cart industry. And they were absolutely right. The shopping cart has remained a plain transport box on wheels since being first introduced by Sylvain Goldman on June 4 th , 1937 at Humprey Dumprey supermarket chain in Oklahoma. Now, more than 80 years later, all of this is about to change. This is the story about how.
In early 2014 a mobile phone dropped on the floor in a grocery store in Helsinki, Finland and was smashed beyond use. That also destroyed the shopping list sent to the device in a very traditional way, by SMS. That was the moment when Petteri Heiman, who had just sold his previous business in Telecoms, became aware of the possibility of having the shopping list and many other daily shopping related issues handled by shopping cart, a Smartcart. Together with current CTO Tobias Hannus and Ph.D. in Digital Marketing, Joonas Rokka, they started developing the concept of bringing the well-known benefits from online stores as part of everyday shopping in brick n' mortar.
Smartcart was summoned to solve simple problems encountered by every consumer in everyday shopping, by bringing the digital user experience conveniently present through the shopping cart. It doesn't matter whether you are in Scandinavia, Europe or the US, we all visit the grocery shops from one to three times per week and face the same annoying issues, almost every time
More than 70% of consumer purchases are decided in the store
Although it has been fact for decades that 70% of purchase decisions have been done in the actual store (source: POPAI), still the CPG:s (Consumer Packed Goods) use their marketing budgets almost totally to market their product in different medias, outside the store (source). It certainly isn't the lack of ambition to affect the shopping behaviour which has caused this (miss-)alignment. The simple reason is that traditionally there have been hardly any marketing means possible to purchase by the CPG:s. On average CPG companies use 24% of their budget for marketing and this is more than three-times the amount used by a company on average.
Smartcart brings the possibility for CPG:s to target the shopper with their media on an individual channel which is in the line of sight for the shopper, the whole shopping round.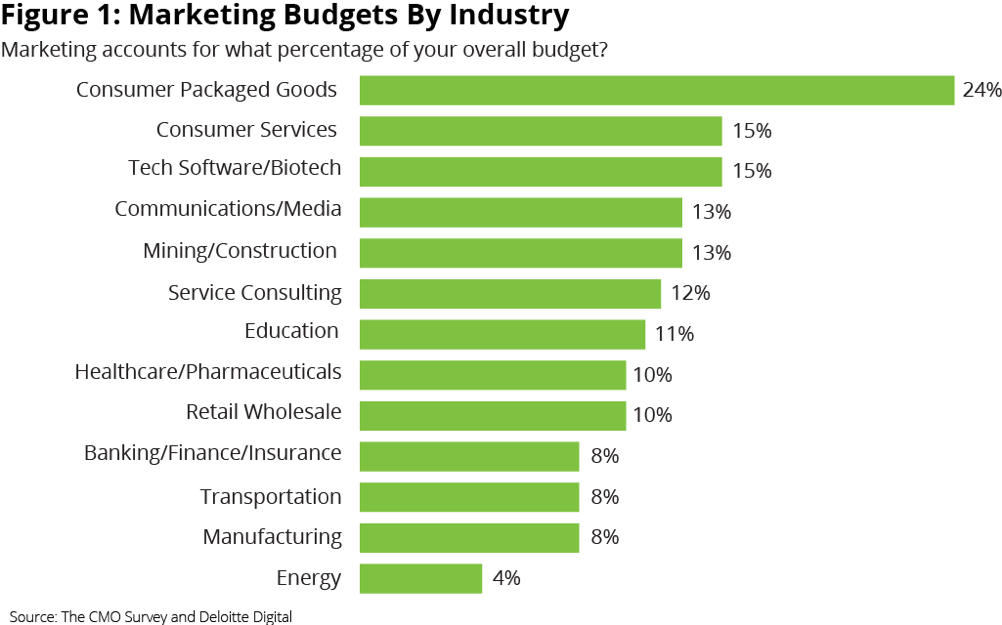 Vision
Imagine going to the grocery store where everything could be easily found and collected. You would receive suggestions and recipes based upon your known preferences, diets and shopping history. The products would be scanned and counted for when picked up. By the time you are finished, everything would already be packed, and you would be ready for getting home. But, did you forget to pay at the cashier? No, you didn't. Instead you were able to skip the cashier queues by paying the shopping's you already counted for in the Smartcart.
Amazon has introduced the possibilities of future personnel less stores and they have done it in such a media hype that hardly no one can have missed it. When the industry average on cashier personnel salary costs is considered to be between 30-35% of total salaries (estimation based upon Smartcarts discussions with several retailers in Europe a.g. Tim Schröder LIDL who said they have 35% of their store personnel salary costs consisting from cashier salaries), the idea of significant lowering of a major cost like this, is to be considered quite attracting. At Smartcart we believe in the trend, but instead of creating a solution with astronomical technical cost, we are doing this at a fraction of the cost. In this way the digital shopping carts will be available (and affordable) for every supermarket, not only fancy concept stores that aim for publicity.
Smartcart is the global leader in digital shopping carts and services, with the purpose of reinventing the physical shopping experience for not only the consumer, but also retailers and CPG:s. Our quest is to deliver and evolve easy-to-use services to the shopper in an easily accessed way.
Why to invest in Smartcart and the industry?
Competition for technology was a major driver in the surge of mergers and acquisitions in 2018. Four out of 10 acquisitions of technology companies have come from companies in other industries, PricewaterhouseCoopers' deals team said in their mid-year review 2018. (source)
The consumer and retail industry has made the most purchases of tech companies, accounting for 32 percent of cross-sector deals involving tech, the report said.
Share of tech acquisitions by non-tech firms, 2018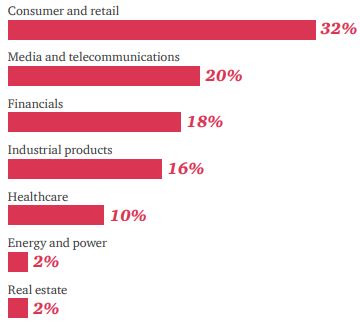 (Source: PwC)
Smartcart is a potential acquisition target based upon recent market activities:
According to the PWC survey, retail was the frontrunner of tech acquisitions, with a 32% share
e.g. Nordstrom bought both BeavyUp and MessageYes in March 2018
e.g. Gannet acquired WordStream in June 2018 for $150M
Smartcart's business is highly scalable with the business growth of +77% in 2018. The company estimates the business to grow on average 120% per year between 2018 and 2021. By being the global leader in this segment of retail digitalization, the company is also strategically well positioned. The revenue streams are expected to move towards high-margin products like media sales, analytics and cashier-solutions in the future.
16% Conversion Rate
In 2018 Smartcart performed a large consumer survey where the main question was to find out how product adds in Smartcart affected the consumer purchase. The survey included more than 1000 people answering and more than a dozen different product brands (source: Kuulas Helsinki 2018). The results where astonishing and they stated an average buying conversion of 16%. This is almost double what a company called Google does…(source)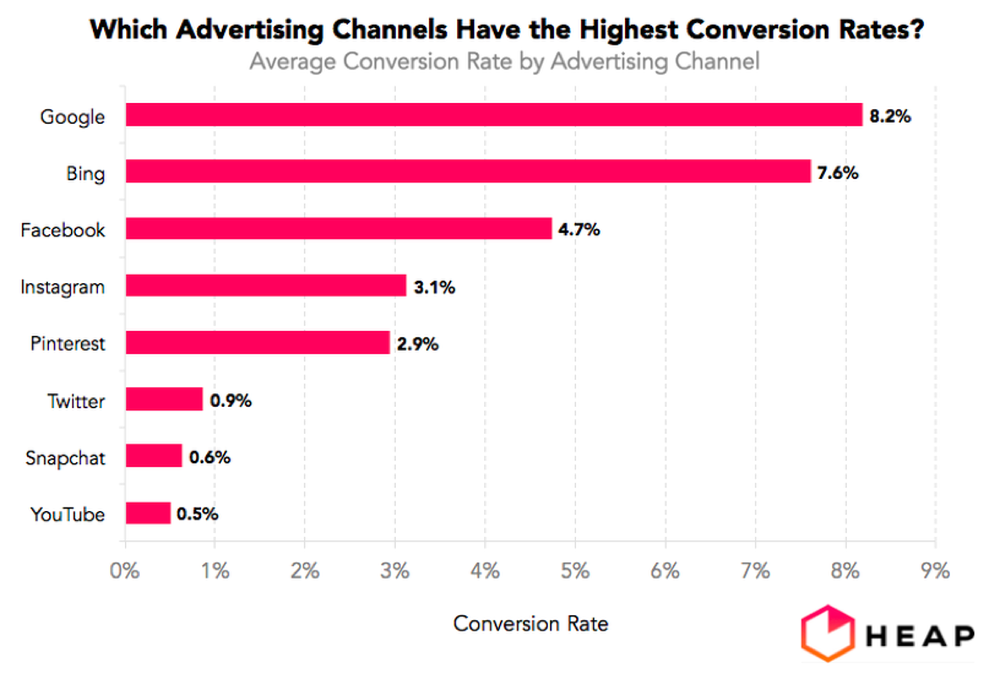 To be fair, we don't expect to reach the valuation of Google in the near future. But we do believe that our current field of business is highly undeveloped and possesses an enormous upside.