Renthia is a digital platform connecting homeowners with tenants by automating 90% of long-term renting. After four years and a growth of 570%, the PropTech company is set to engage with the massive global rental market.
Our story
Renthia is a PropTech platform, founded in 2015 allowing homeowners to escape struggle and cost-consumption when renting out properties by offering a complete one-stop solution for long-term renting. Thanks to 90% of our processes being automated as well as the great value provided, Renthia is today one of the leading renting platforms in Sweden and ready to penetrate the massive global rental market.
A new world of mobility and human relocation is setting new, never-before-seen demands on the rental housing markets globally. 66 million expatriates are leaving their homes yearly and up to 85% of them plan on staying abroad for more than six months. During this period, a sublease of their domestic home is the favored option. In Sweden alone, a market which is considered to be one of the most advanced rental markets in Europe, around 200,000 second-hand contracts are signed yearly.

In the next few years, the expatriate relocation number is estimated to reach 87 million which together with mass-production of residential properties in urban areas globally, opens up a huge market for Renthia. With the rental market growing and homeowners incapable of renting out their homes without a struggle, there is bound to be a solution. The time-consumption and money spent, not the least to find tenants just be left with non-paid rents and damaged properties as well as legal disputes enabled the birth of Renthia.
Back in 2015, Co-founders Marcus Björke and Stefano Scardia encountered the struggle of renting out a home, yearly experienced by millions. As expatriates moving abroad, they left their domestic homes to dust, simply because there was no company leading the way to rent and manage it for them. As a result, Renthia was founded.
What started as a retail service for homeowners and tenants therefore soon came to develop into the same business but with more quantity all while preserving the same technologies. Today, amongst Renthia's customers we also find multi-homeowners, or Property Developers, who have similar, yet different challenges as private homeowners. Imagine having hundreds of rental properties, thousands of tenants to manage and even more support and service matters to deal with.
By March 2019, Renthia has had over 35 000 sqm managed, SEK 50,000,000 in rental transactions, 30 different customer nationalities, 120,000 nights booked and on average 13 months customer retention.
What is the secret behind the success? We believe that the success comes from the heartfelt rental market situation enabling the company to focus on the value provided and service shared with private homeowners. While getting to know the real struggles and appreciations of these homeowners, Renthia has used this knowledge as a foundation of what today also seemingly adds value to Property Developers' residential operations.
Vision: Renthia's vision is to be the biggest digital rental partner by creating a frictionless renting experience.
Why invest in Renthia?
Traction, growth, market potential and timing. In Renthia, you will invest in the future of long-term renting. With a self-built platform optimized to meet the demanding requirements of customers and is most importantly scalable in all aspects.
The company has grown massively since 2015 and with the new strategy of directly signing agreements with Property Developers (multi-homeowners), we are leaping uncountable steps with one single agreement. The global rental market is massive and growing with no intentions of slowing down. There are market shares to be exploited, millions of potential customers and Renthia has the strategy to reach them. Since the first year, Renthia has grown with 570% and going forward, the goal is to have minimum growth of 100% each year.
The turnover of 15 top countries in the rental market in Europe alone is estimated at Eur 25,7 billion with UK, Germany, and France at the top representing close to 65% of the turnover. This has been recognized and is also one of the main reasons why PropTech is a blooming and hot topic amongst investors in the UK. PropTech (property technology) is the use of various technologies to transform the property market in different ways. In PropTech, digital innovation is used to address the needs of the property industry.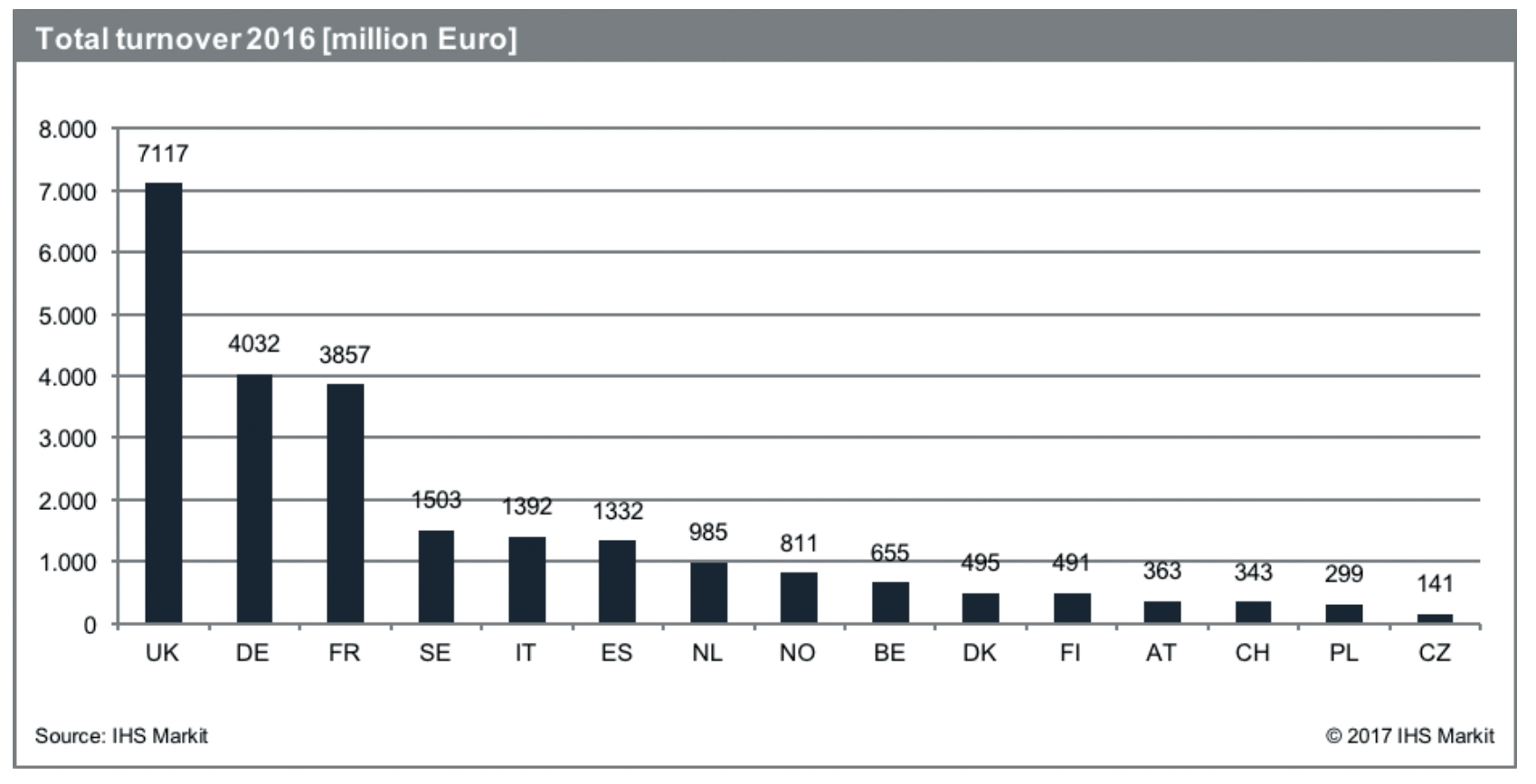 Renthia has already an establishment in Sweden and has upcoming operations with leading Property Developers in the foreign European markets of Estonia, Latvia, and Norway. With a clear Go-To-Market strategy, it takes Renthia approximately 10 days to start operating and finding tenants for these Property Developers residential rentals.