Myssyfarmi Oy
Myssy is a farm-based design company from Pöytyä, known for wool accessories that are made by local grannies of local wool, but sold around the globe. We have proven our concept, and are ready to scale the grannies!
Our story
"Knitted hats can be found anywhere, but yet Myssyfarmi's knitted hats are one of a kind because all production is done in Finland, the materials including dye colors are natural etc. The hats are knitted by happy grannies, and it feels that their happiness is also knitted together into the hats. The brand policy that cares about products and people is also very attractive. I wanted to share this 'Finland Happiness' with our consumers." – Mr. Izawa, Head Buyer and Senior Manager for special events Takashimaya Department Store, Nagoya.
The Myssy farm
Myssy is a farm-based wool design company from Pöytyä, Finland. Our every product is knitted by a real Myssy Grandma. We get our unique hand-dyed yarn from the local herd of Finnsheep. Everything is organic and original in our farm and nothing is cool in Pöytyä. Except when winter hits these parts. That is probably why the local ladies have inherited the gift to knit the most perfect wool accessories in the world.
Today these accessories are sold in 90 shops in 16 countries main markets being Japan, Korea, Finland and Switzerland. Our average annual growth has been 60 to 70% the last three seasons and last year half of the sales came from webshop, which grew by 200% in a year. Myssy is a true forerunner of the fast growing eco luxury market.
Our production chain is unique and totally transparent: We employ 40 happy grannies and pay a fair price for the wool of 17 Finnish sheep farms. We are one of the very few on the fashion market making everything in Finland and of Finnish materials. We have proven our concept and are now ready to scale up the grannies, change the game at the Finnish wool market and take our business to the next level.
We welcome you to Pöytyä, a land of fashion on its own!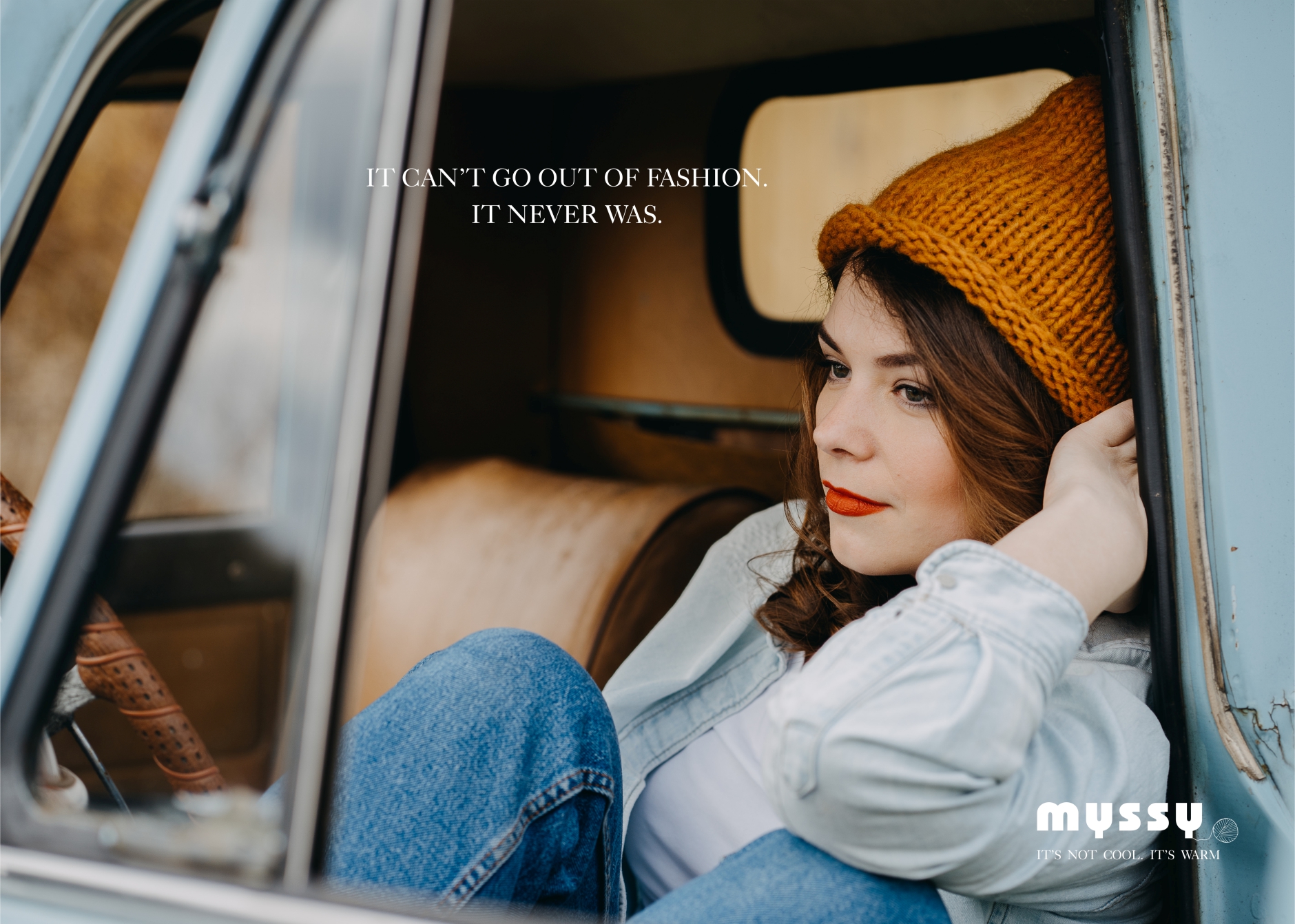 "I like your story so much, handmade craft, nice colors and nice packaging. Also I love "Made in Finland"! – Takehiko Tanaka, Mechandiser & Buyer, Look Inc., Japan.
100% Finnish raw materials – taking waste into use
As a raw material we use organic Finnsheep wool. At the moment more than 60% of the Finnish wool is being burned as waste. It has no market value. We take this high-quality domestic material in use and pay the sheep farms a fair price for their work. Acting as we do, we set a new price standard to the domestic wool market. The yarn is being washed and spun in the few remaining spinning mills of Finland. We are here to change the game.
Finnsheep is an original Finnish landrace known to have wool that is very soft, light in weight and dense. The softness of it can be compared to that of merino sheep: Merino and Finnsheep are the only two sheep races in the world with a similar fibre structure: the overlapping scales are pointing inside the fiber making it particularly soft. Finnsheep also have an exceptionally wide color spectrum: white, brown, black and grey.
Also the yarn is being spun in Finland in the few remaining spinning mills. For us this is a matter of wanting to revive and restructure the domestic textile production. This is also the only way to guarantee the traceability of the yarn.
Luke has estimated that the annual wool production in Finland is approximately 220 tons, out of which Pirtin Kehräämö is refining 50 tons.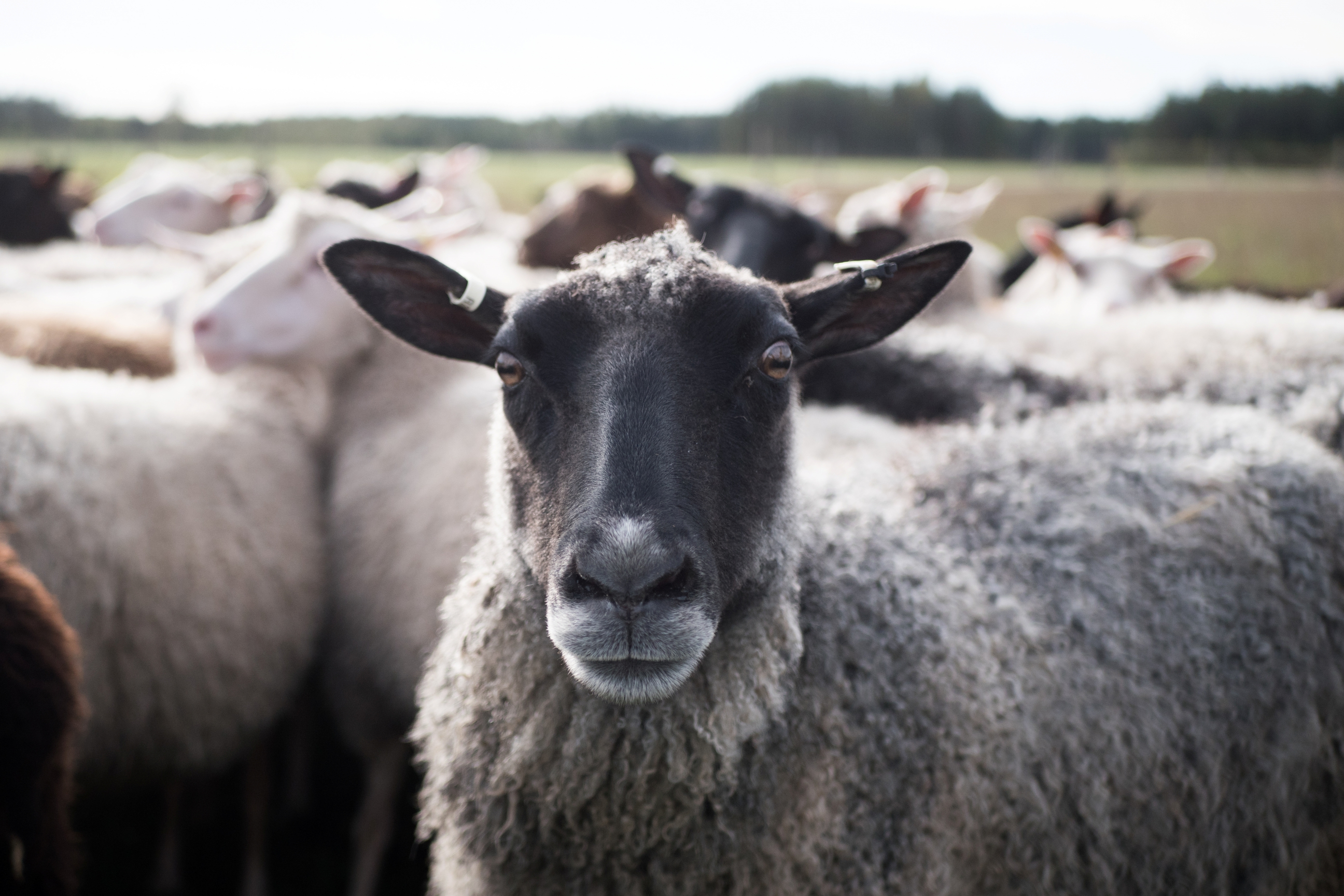 "I have seen so many brands from Finland, Denmark and Sweden. However all those brands make products in Asia. I think this is a very important thing for imported brands' business in Japanese Market." – Takehiko Tanaka, Mechandiser & Buyer, Look Inc., Japan.
100% Finnish production- employing elderly people
Everything is hand-made by local retired ladies known as Myssy Grannies. The Grannies are the heart of our brand in all their cheerfulness. They got some positive energy flowing in them and we believe they knit part of their wisdom into each and every Myssy they make.
Our production method is "cottage industries". Cottage industry is a traditional Finnish production method, where employees work at home and get paid by every piece they make. This is a cost-efficient way of working in a country of high employee expenses. The method also guarantees our grannies the freedom they have earned by retiring from their daily jobs. It is a win-win production model.
For the Grannies knitting is a way of life. Being part of the Myssy community brings new aspects to their lives and helps them to make new friends. With the extra income to top their pensions, many of them do new things and have for example started traveling for the first time in their lives. We are pleased to support all this, and endeavour to make the community a pleasant place to work.
At the moment we have 40 Grannies knitting for us and a waiting list of approximately 50 grannies, who have applied. So in case you were wondering, Granny community does scale and we get more applications than we can take. The demographics of our nation support our business model: baby boomers are retiring or retired, and many people also want to have flexible work they can do when they want.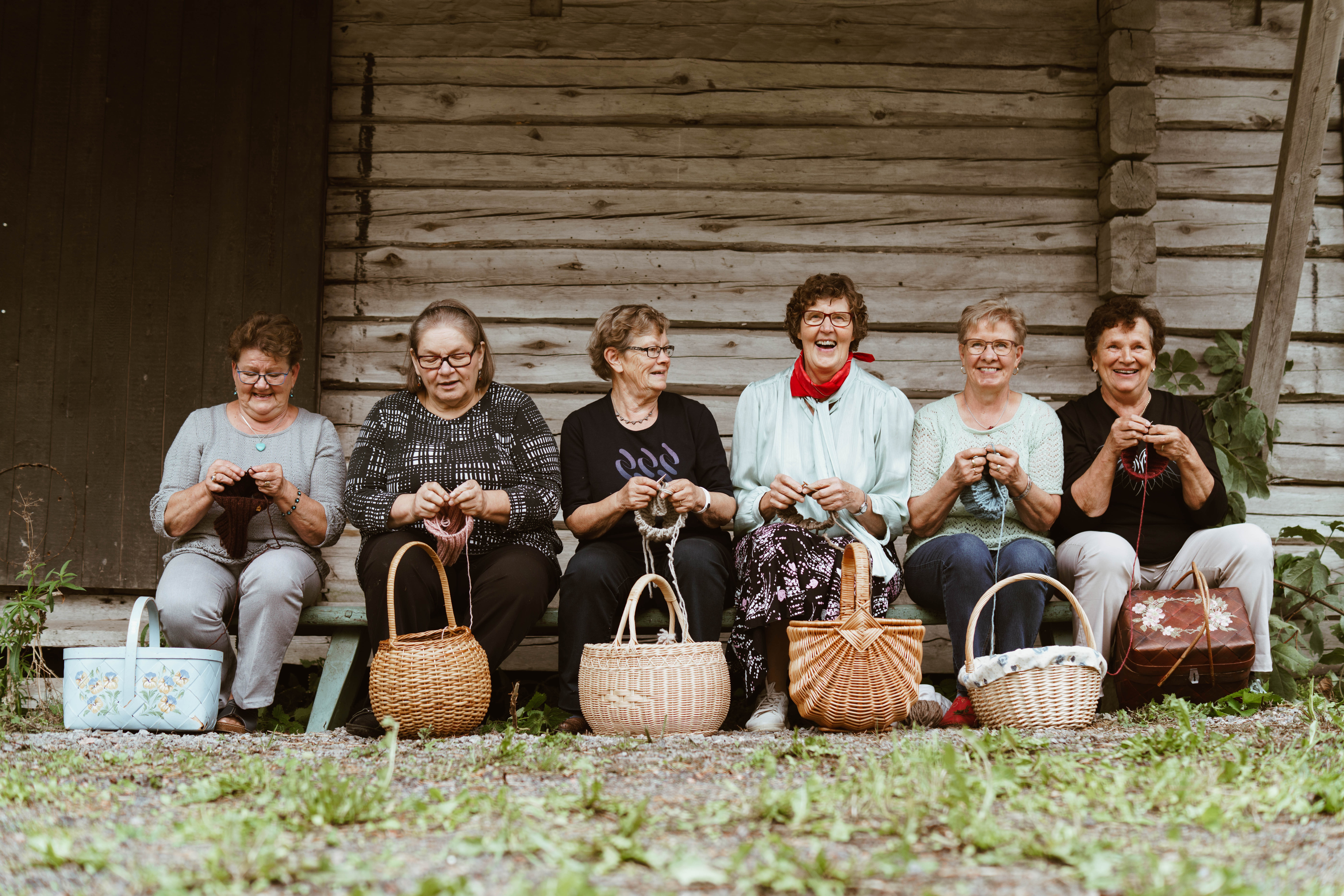 "We have this expression called ' 小 確 幸 ' in trend lately, which stands for the expression 'little but very promising happiness'. Unlike our generation, this younger generation would rather focus on present than tomorrow's immense ambition. I see this trend entailing with Myssyfarmi. I cherish the integrity in the simplicity of the product in Myssyfarmi. And it touched my heart to think about the Finnish grandmothers. This brings me daily "promising happiness". I am sure it would also bring those heart-warming moments to the Korean fashion customers who are seeking after their 'little but promising happiness' in a day." – Eun Sun Min, Editor in Chief, Publisher of Fashionbiz, South Korea.
Myssy products
Myssyfarmi has specialized in wool accessories. 85% of our sales come from wool hats, but the portfolio also includes collars, tubes, loop scarves, scarves, mittens and ties. Wool hats are the main business, but the other accessories support the sales and make portfolio more interesting. Design-wise the hats represent typical Scandinavian design with simple, but strong structure and playful colors.
Wool is great material and we are often asked for woolen socks, handmade cardigans and other woolwear, so the the product portfolio will grow next season. Also our interior collection of Finnish wool and sheepskin is being design and is ready for the production and big launch in 2021.
We believe that in fashion the most important thing for the customer is how the product looks and feels design-wise. But just as important is to be able to offer a unique story: something to relate to and be part of. And this is what we are exceptionally good at, our true story stands out.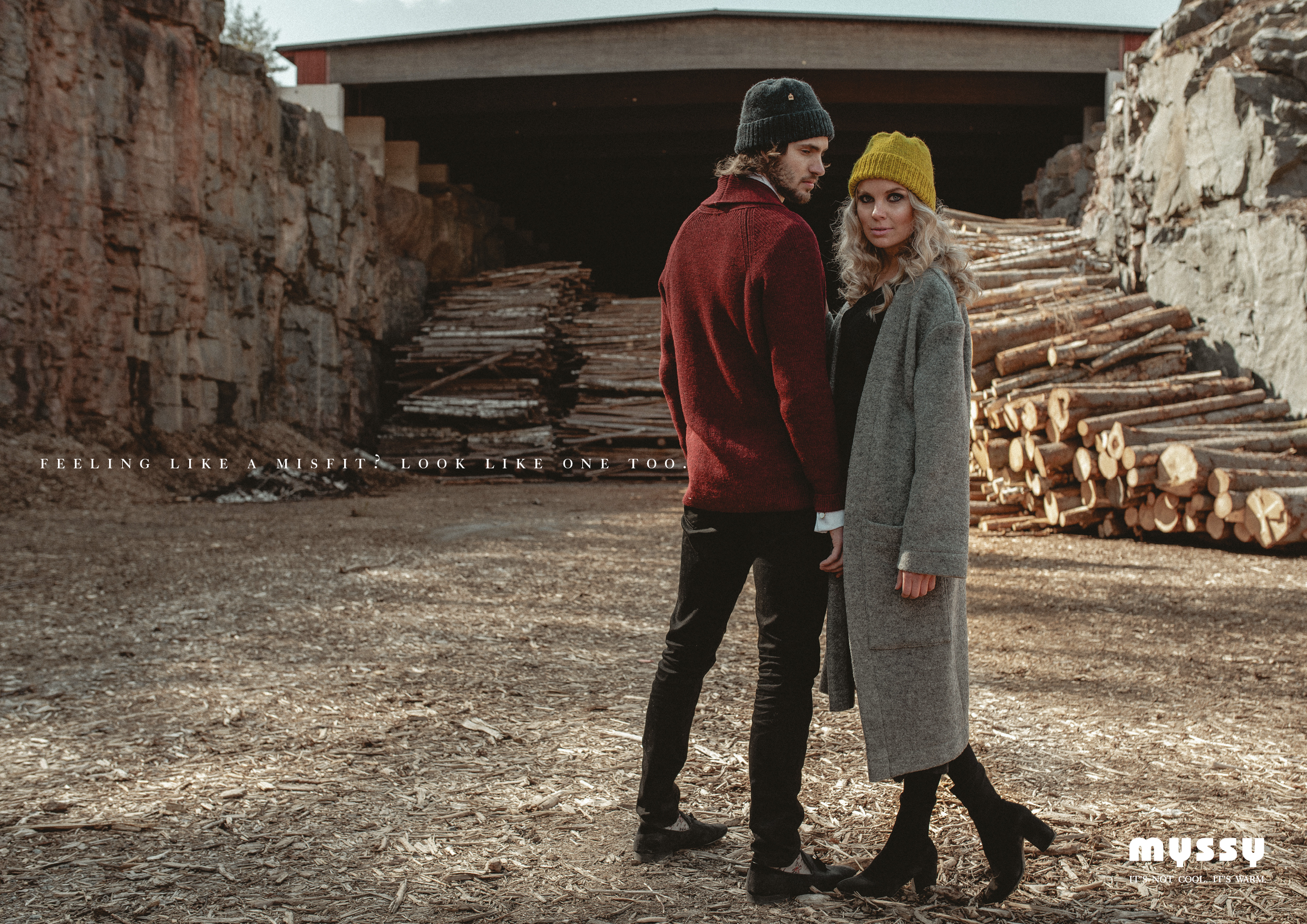 Distribution of Myssys
In 2018/2019 season (ending 02/19) half of the revenue came from retail and half from the webshop. The online business has been growing by 200% the last two seasons, and this year we are expecting online sales to exceed retail sales. We aim to keep the same growth rate this season and in five years e-commerce will represent 90% of our revenues.
Our story and the nature of the accessories suit the online business well: Myssys are easy to ship, one size fits all and the return rate is under 5%. For instance, Zalando declares that their return percentage is about 50% across all their markets. Also the story behind the product is easier to grasp online and the margins are better.
The location at Pöytyä is perfect for a webshop as the rental costs are low and all main carriers Posti, Matkahuolto, Postnord, DHL and Schenker operate here on a daily basis.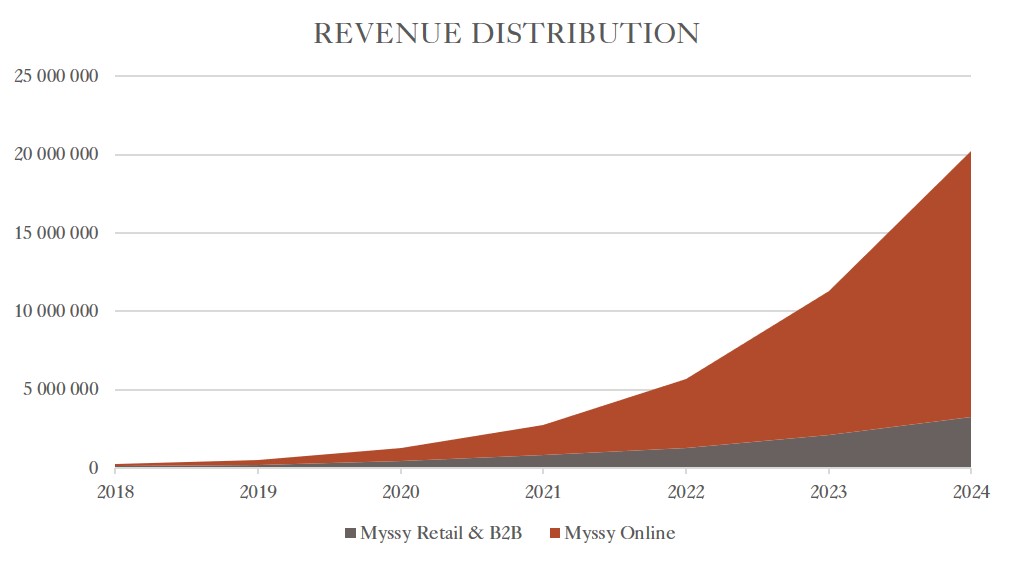 But how did it all begin?
After touring the world for 15 years Janne quit his career as a professional windsurfer due to an injury. He had settled in Switzerland and was searching for a new direction. His friend had a handmade beanie, but it wasn't for sale. So with the Finnish stubbornness he decided to make one himself. Soon he mastered the art of knitting and Myssy.fi was a cool phenomenon in the after-ski bars of Davos.
Then Janne met Anna, who originated from the same small county in Southwest Finland, Pöytyä. They shared similar values and history: centuries of farming culture and family companies run by their fathers. It was time to return to Finland. Janne took over the family farm as they moved to the old farm house in 2009 and soon she picked up the needles as well. Myssyfarmi was established. The neighbouring grannies started to help in knitting and the first Finnsheep arrived to the farm.
They knew they were onto something. Finnish wool, which is as soft as merino wool and yet it was treated as a waste. Grannies, who were happy they no longer needed to knit socks no one really needed but hats that were valued. A lifestyle that they loved. In November 2015 Myssyfarmi applied and got – as the first farm in Finland – an internationalization project from ELY center. The aim of the project was the growth and internationalization of the accessories business.
They decided to make Myssy big.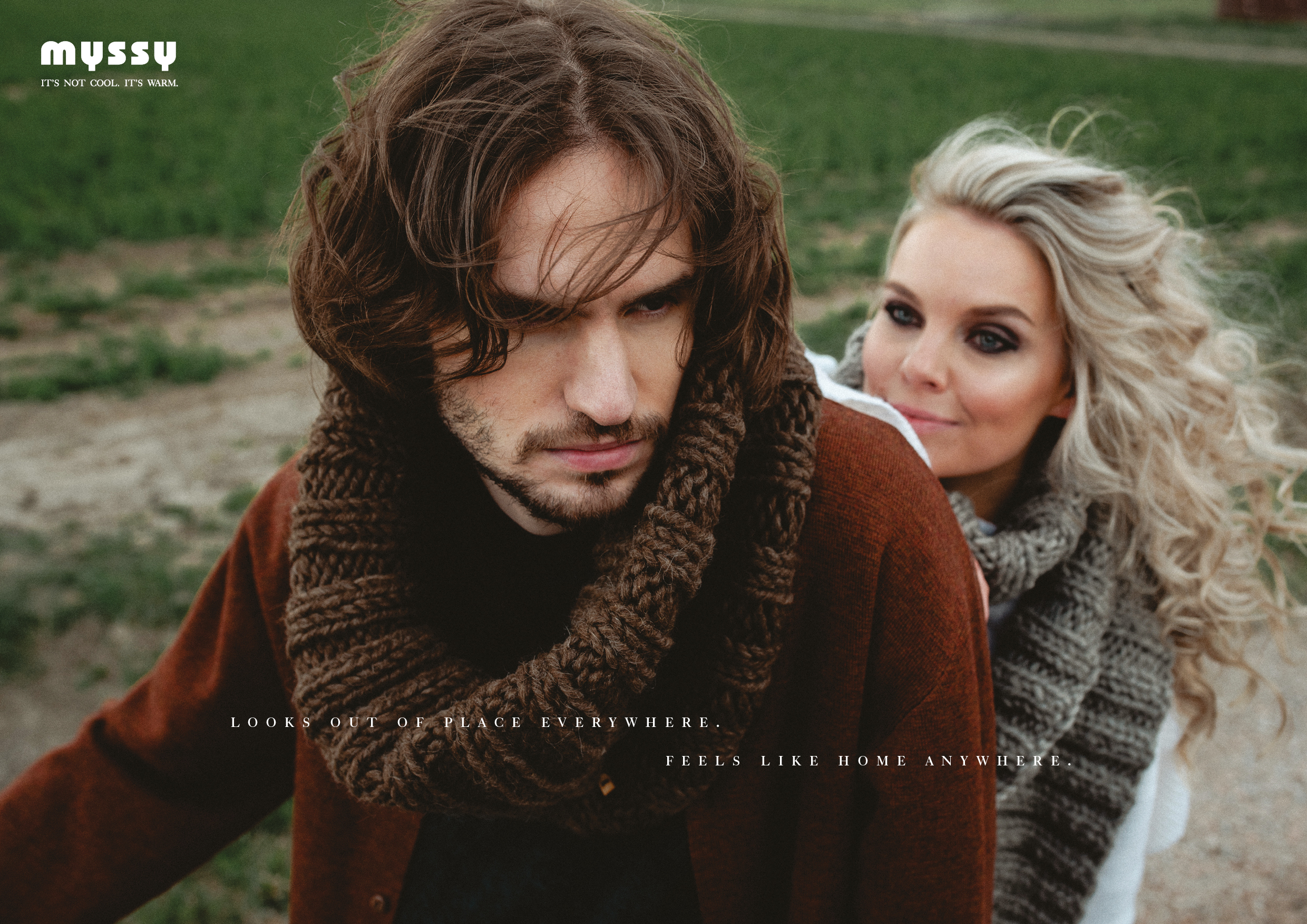 Where are Myssys sold now?
Our main target markets are Finland, Japan, Korea and Switzerland. Our main distribution channel is our webshop, but retail sector has a huge potential and is very important for the brand in fashion business.
In 2015, as we decided to start developing the business professionally, it was clear to us that we would first need to succeed elsewhere and then the Finnish fashion audience would accept us (Finns tend to think that way, it's a national trait). In 2017, 90% of the retail sales came from exports and we became known for our ability to make fast market entries and attract well-known fashion buyers. Our most prestigious retailers have been such a world-known concept stores as at Merci in Paris; Kuho Official flagship in Seoul and Tom Greyhound in Seoul. The strategy worked well. As the world-known concept stores bought us in, the market in Finland opened as well.
The last two seasons 20% of our sales have come from exports, out of which half from Japan. We have cooperated with big department stores like Lotte in Seoul, South Korea and Takashimaya in Nagoya, Japan, but most retail customers abroad are concept stores and boutiques. In Finland our most important customers are Partioaitta, Sokos, Stockmann and Mastermark. Our concept works well everywhere, where Finland is perceived as a cool (or freezing) and odd nation in the north. The farm life and knitting grannies represent slow living and happiness, something that urban troopers around the globe are desperately missing.
In exports finding the right local contacts is crucial for success: We have an agent and PR agency in Switzerland; agent, distributor and a PR agency in Japan ready to make a deal and a potential agent in South Korea. We also have an agent in Finland representing us in Lapland and a company representing us on the very potential business gift market: In September 2019 we made a contract with Mastermark, the largest quality business gift company in Finland, giving them sole right for selling Myssy as business gifts. Their 40 salesmen give us a significant sales resource and the cooperation is looking very promising.
Business Finland started funding us in 2017 and we have completed two BF projects (Tempo, Kiito) successfully. We also participated in the Lifestyle Finland program in 2017-2018 and Business Finland wrote a success case story about Myssyfarmi.
We are true forerunners of the fast growing eco luxury segment.